About

SmartCurrent is a data and analytics consulting firm headquartered in Cambridge, Massachusetts. Our purpose is to deliver expert analytics and management services designed to make your data more valuable.
---
Founded in 2012 by noted author and analytics expert Judah Phillips, the firm provides strategic data and analytics consulting services to senior executives tasked with transforming their businesses with data and analytics.
The services include strategic planning, governance, and detailed data deployment roadmaps, as well as data visualization and data science initiatives. The firm helps its clients achieve key business goals by identifying opportunities in their analytics and other data assets; and by ensuring that current data acquisition and deployment capabilities are aligned with the organization's future vision. SmartCurrent clients have included some of the most recognized global names in consumer goods, automotive, global finance, e-commerce, media, technology, advertising, software and media.
In 2017, Digital Analytics Association Founder Andrew Edwards joined the firm as Managing Director.
Focused on delivering senior expertise to senior executives, the firm embraces a targeted, agile, director-driven approach that keeps the focus on value. While capable of delivering large, multi-faceted projects, clients can expect to interact directly with SmartCurrent's senior team every step of the way.
---
About Judah Phillips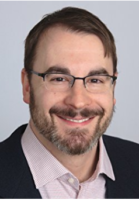 Judah Phillips helps people create value with analytics and data science. He is an award-winning consultant who consults on these topics with the world's leading brands and their executives. He is the founder of SmartCurrent.
Phillips takes a "top down" approach to value creation by working with executive leaders who want to improve their business and financial performance through the applied analysis of data, the management of analytical and technical resources, and the alignment and optimization of analytics strategy against short-­term roadmaps and long-­term strategic visions. He strongly believes that cutting-­edge technology is critical and necessary but often becomes technical overhead unless strategy is aligned with excellence in organizational development, operational management, and delivery execution that is solidly tied to impacting material financial goals.
Judah has worked with Internet companies, Media and Marketing companies, Consumer Product companies, Financial Services firms, Pharmaceutical companies, and many different agencies, including high­-growth, early-stage startups and the Fortune 10. Judah is an advisor on the board of technology­-centric companies who have under his advisement raised more than $110M with combined valuations approaching more than $500M across multiple rounds of funding, including global leaders in digital analytics, mobile analytics, online marketplaces, mobile apps, and ad technology.
Phillips is the sole author of three books on analytics, including Ecommerce Analytics, Building a Digital Analytics Organization, and Digital Analytics Primer. He has also authored chapters and/or edited the books: Measuring the Digital World, Advanced Business Analytics, Sales and Marketing Analytics, Digital is Destroying Everything, The Complete Guide to B2B Marketing, and Multichannel Marketing Metrics.
Judah holds a Master of Science in Finance and a Master of Business Administration from Northeastern University and a B.A. from University of Massachusetts Amherst. He is an adjunct lecturer at Babson College, and adjunct professor at Boston University.
---
About Andrew Edwards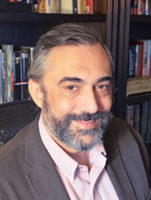 Andrew brings over 20 years of industry experience to SmartCurrent, having co-founded the Digital Analytics Association, built some of the first web sites in the early 1990s, and pioneered in 2013 the concept of Convergence Analytics, which predicted the digital marketing and measurement landscape now common in 2017.
He also published his futurist book Digital is Destroying Everything (Rowman & Littlefield) in 2015, in which he accurately predicted a number of trends gaining momentum today, including the increasing impact of algorithms on the professional job markets, the staggering political influence of social media, and the dangers of international cyberwar.
He is also a senior practitioner in the digital marketing space, having founded Technology Leaders, a digital analytics consulting company, in 2002; and Efectyv Marketing in 2012. From 2012 through 2015 he was a regular columnist on the topic of digital analytics for ClickZ, which was named 2013's online publisher of the year.
Over the years he has worked with Fortune 500 senior marketing and insights executives in consumer packaged goods, media, real estate, insurance, pharmaceuticals, professional services and accountancy, as well as the non-profit space. Formerly he was an instructor in advanced computer graphics at The Pratt Institute, and taught data visualization classes at the Dynamic Graphics Education Foundation.
---